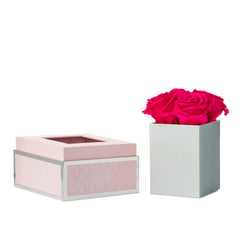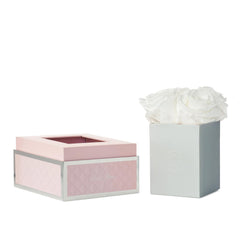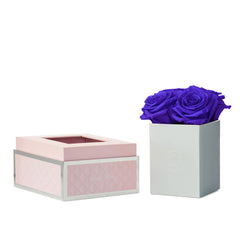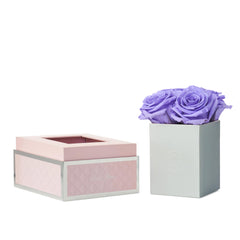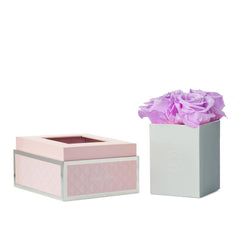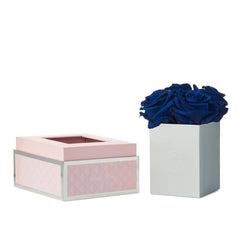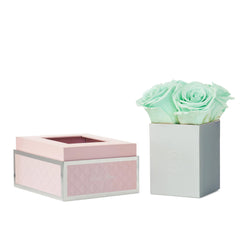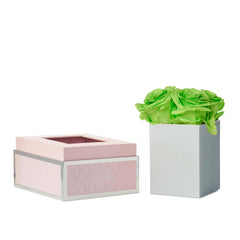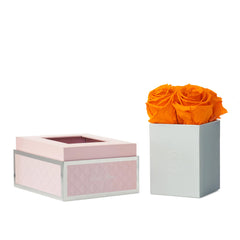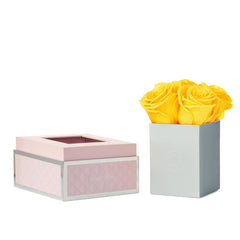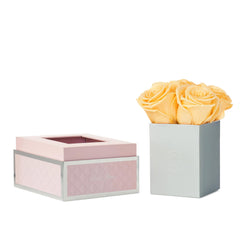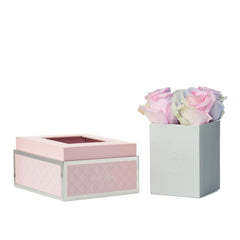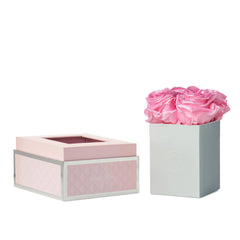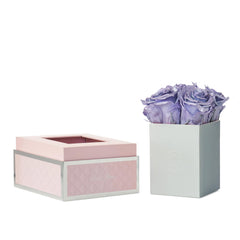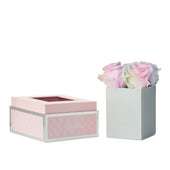 Rosé Petite
Please note: Delivery date can be selected at Checkout
Our Rosé Collection is set in dreamy rosé-pink luxury boxes with silver accents. From its textured finish to its pretty pink hue, you won't find a sweeter or more thoughtful surprise.
Overnight or Second Day Delivery: order by 12PM (noon PST)
Choose Your Delivery Date on our Checkout Calendar!
We Can Hand-Deliver in the Los Angeles area.
Delivery Methods:
Overnight

Second Day

Standard (3 days or more)

Saturday Deliveries

Pickup in our LA Boutique

FedEx International Shipping
Note: Overnight Delivery orders placed on Friday after 12pm PST arrive the following Tuesday. Selected delivery date is a FedEx estimate and not guaranteed for international shipments.
Our preserved roses last up to 3 years without watering.
Do NOT remove roses from their box.
Resist touching roses or knocking things into them.
Keep the roses out of sunlight and high heat.
Customer reviews
See it styled on Instagram